FoodFit is now available on your iPhone and Android!
Get FoodFit! An easy-to-use app full of science-based, credible nutrition information tailored to Personal Trainers, fitness professionals, and their clients.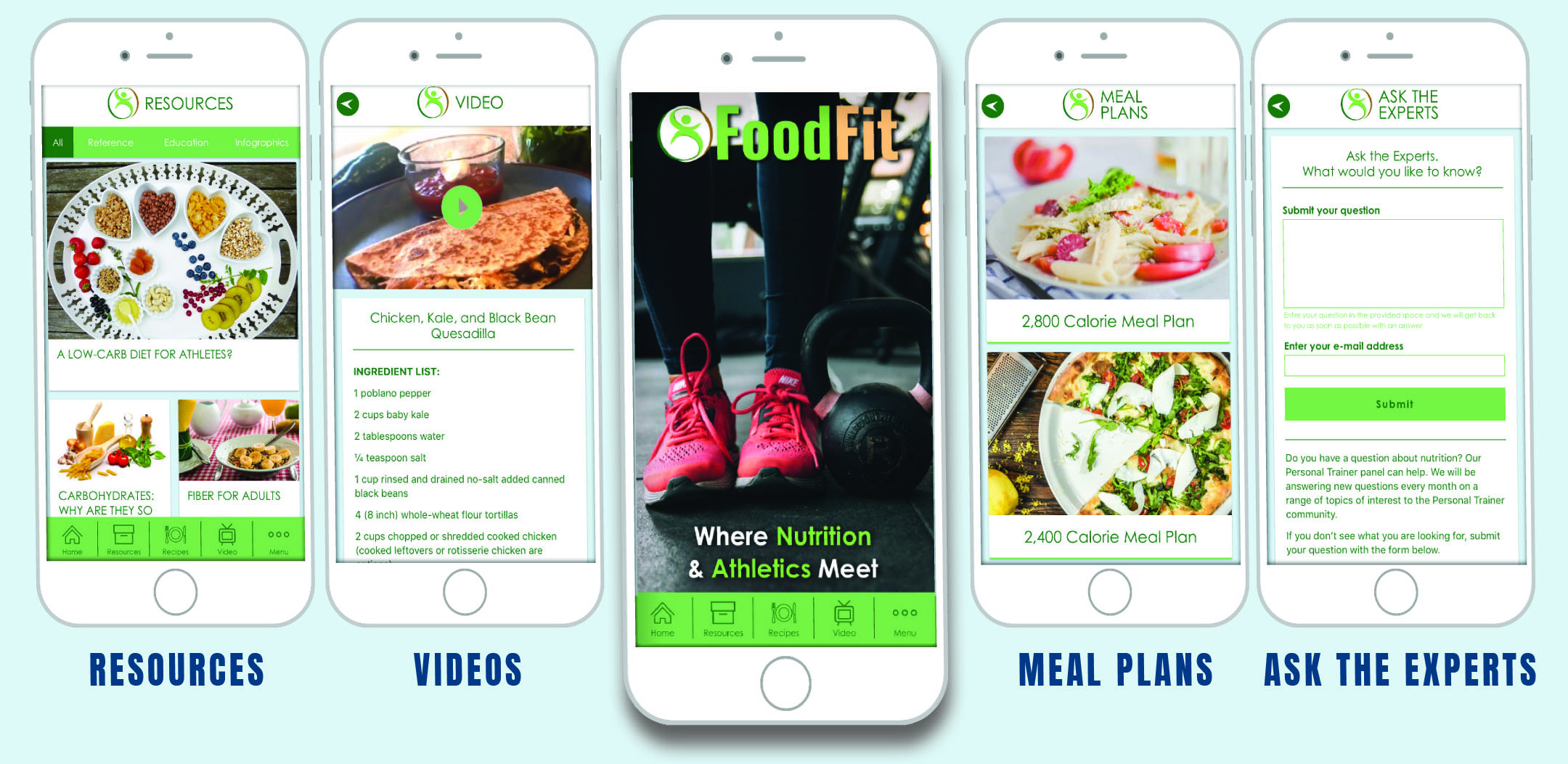 Features include:
Resources: Bite-size resources covering a wide-range of nutrition subjects in short articles and colorful infographics.
Videos: Check out our growing library of short videos where sports and nutrition experts answer questions covering a wide range of subjects.
Ask the Experts: With FoodFit, you've got your own group of sports nutrition experts standing by to answer any question you may have. 
Meal Plans: We all know food is important for fueling the body. But clients often don't manage to eat right. Our meal plans help you point them in the right direction.
**FoodFit is a free app provided by the Center for Nutrition and Athletics at no cost and is intended for use as is and will not share your information with anyone.
Save
Save
Save
Save
Save
Save
Save
Save
Save