Our mission
Our goal is to be the source of science-based, credible nutrition information tailored to Personal Trainers, fitness professionals and their clients. 
Who we are
We are the Center for Nutrition and Athletics, a part of the Wheat Foods Council, a non-profit organization of wheat farmers and other members of the wheat industry from around the country.  Formed in 1972 to help increase public awareness of grains, complex carbohydrates, and fiber as essential components of a healthful diet,  the Wheat Foods Council is supported voluntarily by wheat producers, millers, bakers, and related industries.  We've harnessed the insights and knowledge of leading nutrition and exercise experts who understand the needs of the Personal Trainer community.  Our mission is very simple: provide you with up-to-date, correct information that will help you and your clients make healthy food choices.  We believe food should feed, fuel, and fortify us.  Understanding the benefits of a healthy diet can be the first step.
Our experts include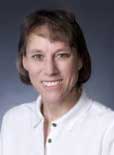 Nancy Clark, MS, RD, CSSD is an internationally respected sports nutritionist, weight coach, nutrition author, and workshop leader. She is a registered dietitian (RD) who specializes in nutrition for exercise, health, and the nutritional management of eating disorders. She is board certified as a specialist in sports dietetics (CSSD) and a certified WellCoach.
Her more renowned clients that have relied on her expertise in diet for sports conditioning to gain a competitive edge have included members of the Boston Celtics (basketball) and Bruins (ice hockey), as well as many collegiate, elite and Olympic athletes from a variety of sports. She is Team Nutritionist for the Boston Red Sox baseball team.  One of Nancy's most well-known books is the best selling sports nutrition reference Nancy Clark's Sports Nutrition Guidebook. Over 560,000 copies of this classic book have been enjoyed by health professionals and exercise enthusiasts alike.
She is a Fellow of the Academy of Nutrition and Dietetics (formerly the American Dietetic Association), the recipient of their Media Excellence Award, an active member of the Academy's practice group of sports nutritionists (SCAN), and recipient of SCAN's Honor Award for Excellence in Practice. Nancy is also a Fellow in the American College of Sports Medicine (ACSM) and recipient of the Honor Award from ACSM's New England Chapter.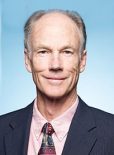 Glenn Gaesser, PhD is a professor of Exercise and Wellness in the School of Nutrition and Health Promotion, and is Director of the Healthy Lifestyles Research Center at Arizona State University.  Professor Gaesser has had prior academic appointments at the University of Virginia and UCLA.  He is a Fellow of the American College of Sports Medicine.  Professor Gaesser's research focuses on the effects of exercise and diet on cardiovascular fitness and health and his work has been published in scientific journals, trade publications, newsletters and Internet sites.  He is the author or co-author of several books, including Big Fat Lies: The Truth About Your Weight and Your Health (Gurze, 2002) and It's the Calories, Not the Carbs (Trafford/Wheat Foods, 2004).Professor Gaesser has given more than 250 invited regional, national and international presentations to a variety of professional, business, and lay audiences on the subjects of health, fitness and body weight, and is interviewed frequently by the media on these topics.  He has had a number of television appearances, including The Dr. Oz Show, Good Morning America, ABC's 20/20, World News Tonight, NBC Nightly News, CNN, Dateline NBC, and dozens of regional talk/news shows.  In addition, he has been a guest on more than 75 radio shows in North America and has been interviewed for stories on body weight, fitness and health for more than 100 newspapers and magazines throughout the world.  In 1999 he received a public service award from the National Association of Anorexia Nervosa and Associated Disorders for his "dedication to and promotion of health and rationality concerning body weight and fitness."
Save
Save
Save
Save
Save
Save