Learn, share, enjoy.
Here you will find an ever growing list of resources that can be helpful to you and your clients reaching their goals. These handouts, videos, and infographics will be updated periodically so be sure to check back often.
---
Featured Research News Articles 
Carbohydrates, Performance & Weight Loss: Is low the way to go, or the way to bonk?
Wheat, Gluten and Health: The Science Behind Gut Health and Food Intolerances
Whole Grains vs. Enriched Grains
Handouts
Eat. Drink. Go. Nutrition for Athletes and Active People
A Low Carb Diet for Athletes????
Athletes Staying Away from Carbs: REALLY??
Carbohydrates: Why Are They So Confusing??
Keeping It Real: Sports Nutrition in Action
Super Sports Foods: Do They Really Need to be Exotic?
Video: 
10,000 years of Sustainability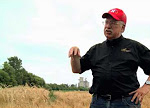 Chicken, Kale, and Black Bean Quesadilla Recipe video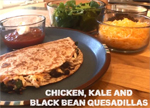 Lemon Cranberry Wheat Berry Salad